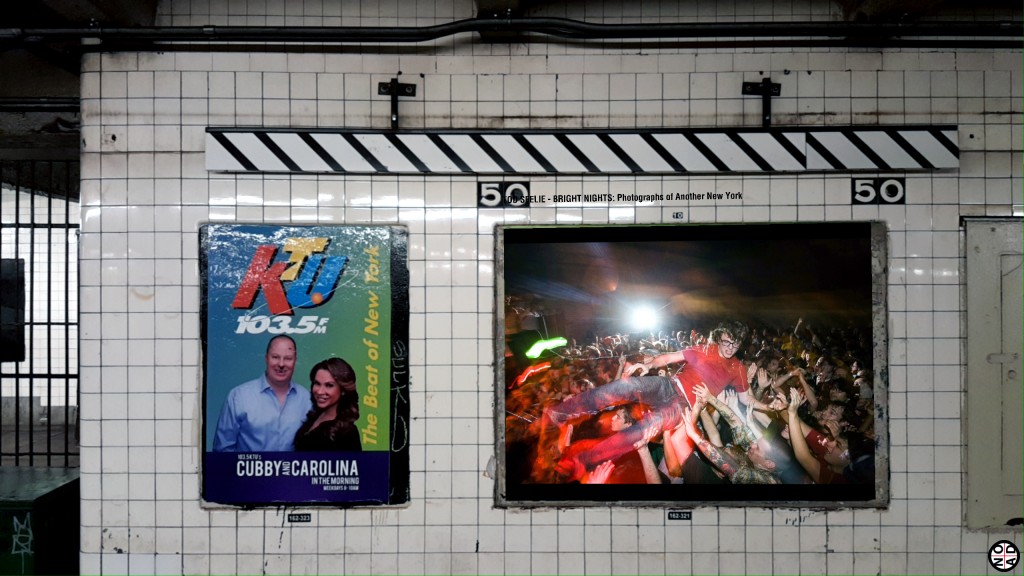 This week, the NO AD app updates to feature BRIGHT NIGHTS – Photographs of Another New York, an exhibition of 100 images taken from Tod Seelie's book of the same name. We couldn't be more excited to exhibit such a unique vision of a NYC so many of us never have the opportunity to see.
NO AD EXHIBITION OF: BRIGHT NIGHTS – Photographs of Another New York
Tod Seelie loves New York, but not the version depicted in postcards. His city is an underground haven for people at society's edges, people who come alive at night, who make music and art and noise and mess. This startlingly beautiful collection of images captures a gritty culture that belies the city's glamorous persona. Here are punk bands and bike parades, abandoned spaces and dank clubs, junk-filled lots and sketchy streets. The photographs in the book create a love poem to the city that not only doesn't sleep—it cavorts around at 3:00 am looking for the next adventure.
"You've never seen New York this way before." –Slate
Artist Bio:
Tod Seelie has photographed in over 25 countries on five different continents. Originally from Cleveland, he relocated to Brooklyn in 1997. His work has appeared in publications such as The New York Times, TIME Magazine, New York Magazine, Stern Magazine, Rolling Stone, Spin, Juxtapoz, Thrasher, Vice, Der Speigel and ARTnews among others. Tod has exhibited work in solo and group shows around the world, including Mass MoCA and the Philadelphia Art Alliance. In 2013 Tod published his first book of photography, BRIGHT NIGHTS: Photographs of Another New York, with Prestel Publishing. The book chronicles 15 years of living and shooting on the fringes of NYC.
"His images at times elevate mere weirdness to a more striking realm of visual intrigue… Strange, vivid, baffling and relentlessly unexplained, they leave their viewers transfixed." —New York Times