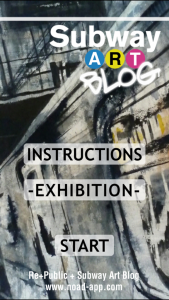 The New York City Subway is a source of much frustration for its riders, but it also acts as a source of inspiration for many artists. From its oddly beautiful, dilapidated stations; to its iconic train cars; to its riders from all walks of life—the Subway has unlimited potential as a catalyst for art.
Curated by Jowy Romano of Subway Art Blog, Unlimited Ride explores the Subway with a diverse group of artists working in several different mediums. The project includes cartoon portraits by Ami Plasse, sculpture by Brina Thurston, sketches by Elbow Toe, watercolor paintings by Joan Iaconetti, MetroCard mosaics by Nina Boesch, black and white photography by Ramin Talaie, oil paintings by Seth Tane and color photography by Stephen Mallon.
Check out some screenshots from the exhibition below!